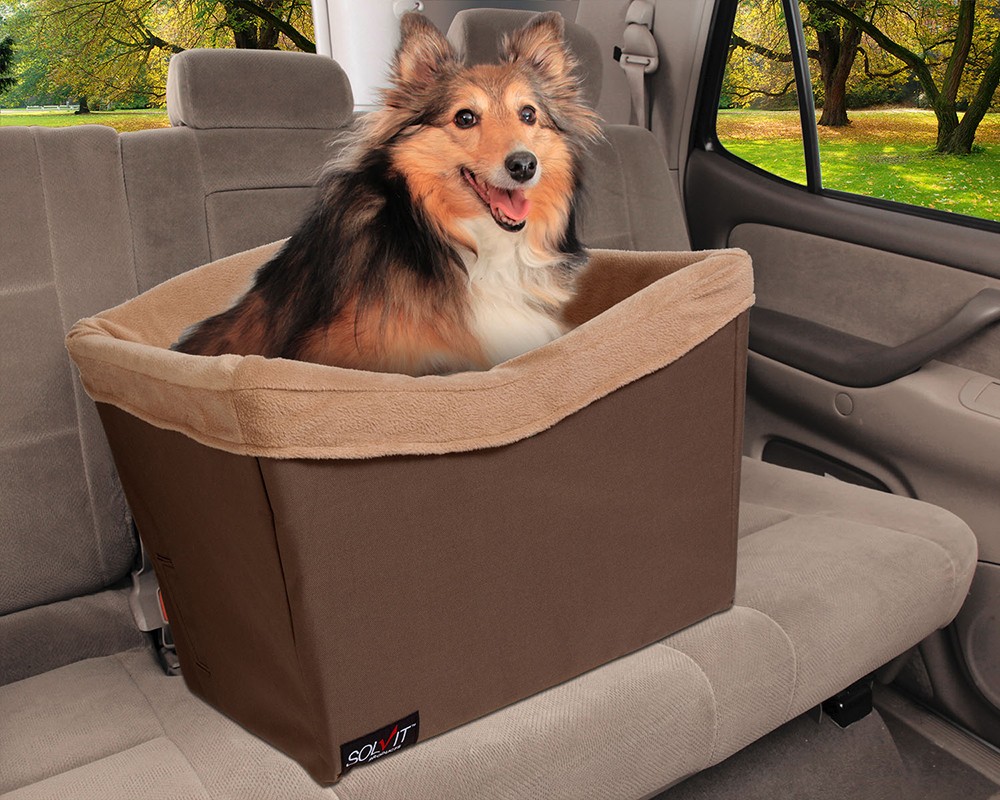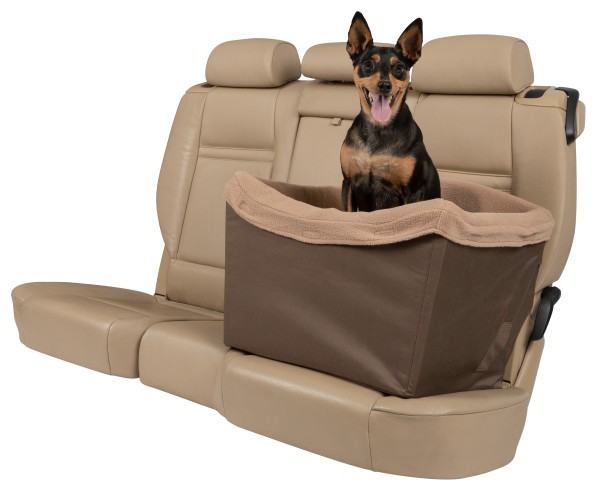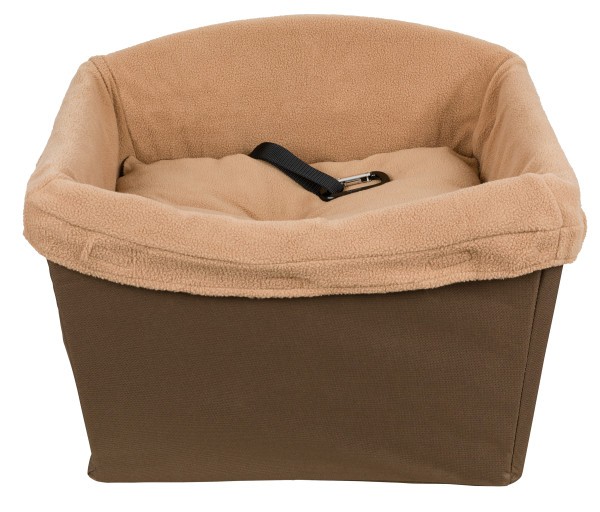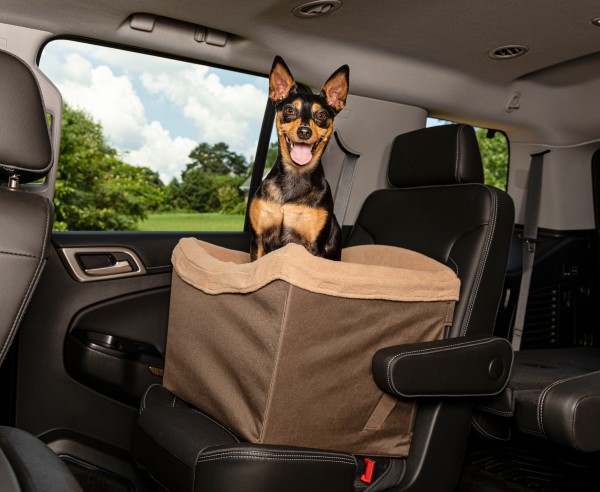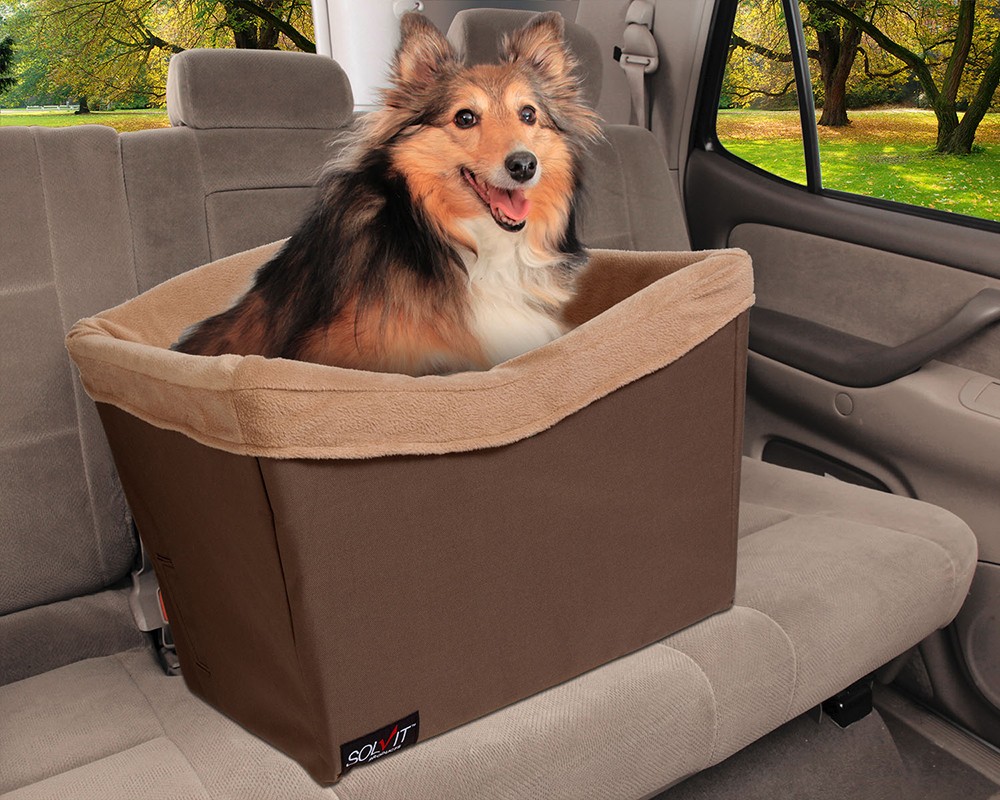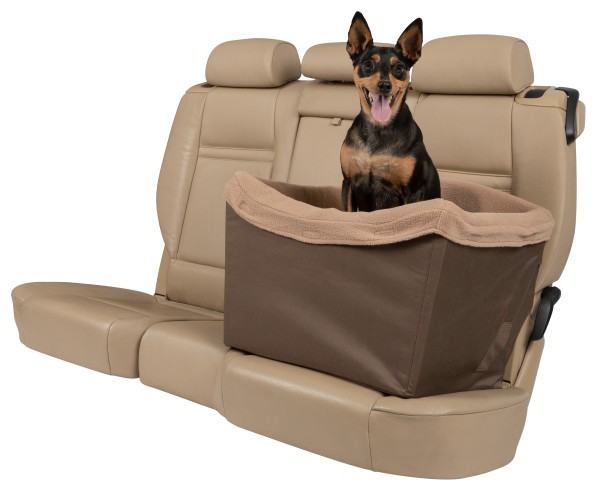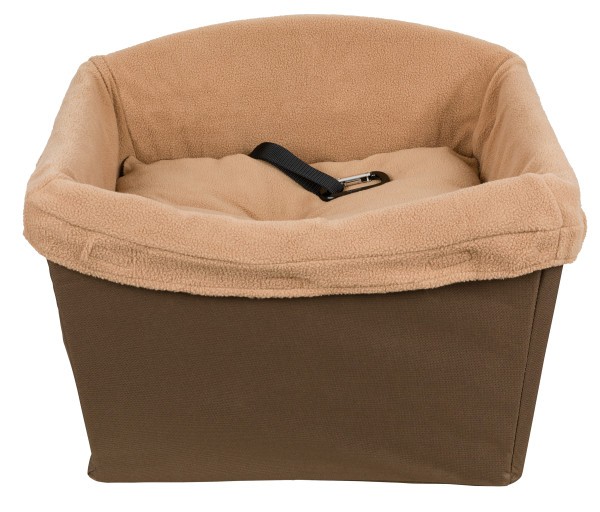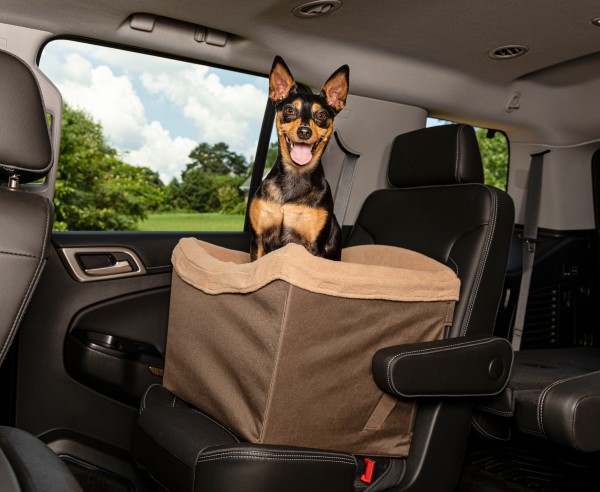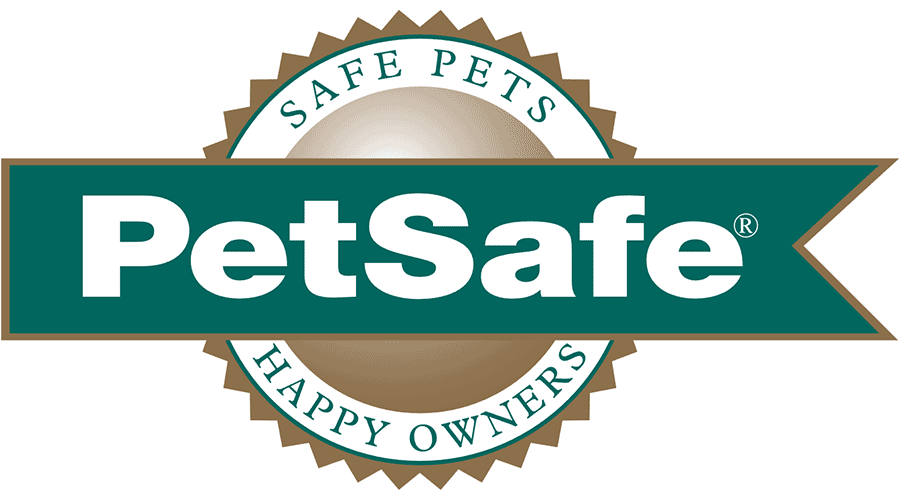 Safety seats
PTV17-16911
PetSafe Dog Safety Seat
Barcode : 729849169111
Give your pup a safe ride with a view. The Pet Safety Seat cradles your dog in comfort and security as you cruise down the road together.

---
In Stock
Price: €105,21
Price: €84,17
---
Product Description
Relax and enjoy the ride with your best friend on board with the PetSafe® Happy Ride™ Dog Safety Seat. This dedicated car seat for dogs makes car rides safer by connecting securely to one of your vehicle's seat belts. The included Happy Ride™ Seat Belt Tether attaches your dog's harness to the seat belt (for optimal safety we recommend using a crash-tested Happy Ride™ Safety Harness, sold separately).
The sturdy, rigid frame is easy to assemble and install in the front or back seat of any car, truck or SUV with seat belts. The strong, lightweight plastic panels lock together with no tools required. The special 9-inch high raised seat platform makes this a dog booster seat too, so even small dogs are able to see out the window and safely feel the breeze. The safety seat supports furry friends up to 30 pounds so they can relax and enjoy sleeping the miles away on the comfy fleece liner and cushion. Because your pup is safely secured in his special spot, your seats are protected from pet hair and scratches. If the removeable liner is ready to be cleaned at the end of a fun-filled day with your best friend, simply toss the liner into your washing machine. PetSafe® brand is here to help you and your pet live happy together™.
Features
Safe Travel - Protect your pup with his own car seat; strap in and buckle up with the included Happy Ride™ Seat Belt Tether; for maximum safety, use the Happy Ride™ Safety Harness (sold separately)
Strong and Sturdy - Rigid plastic frame is easy to put together; pieces snap in place without tools; strong but lightweight; easy to install on any bucket or bench seat; supports dogs up to 30 pounds
Comfortable Ride – Includes soft fleece liner and a pillow to cushion your pet; provides security and stability to relieve anxiety and motion sickness in the car; perfect for relaxing or naps on long trips
Easy to Clean - Removable cover is machine-washable; keep roaming or restless dogs secure to protect your fabric or leather seats from pet hair, scratches and messes
Dimensions –Interior seat measures 14 inches long x 18 inches wide x 8 inches high; total exterior dimensions are 22 inches long x 17 inches wide x 17 inches high
---