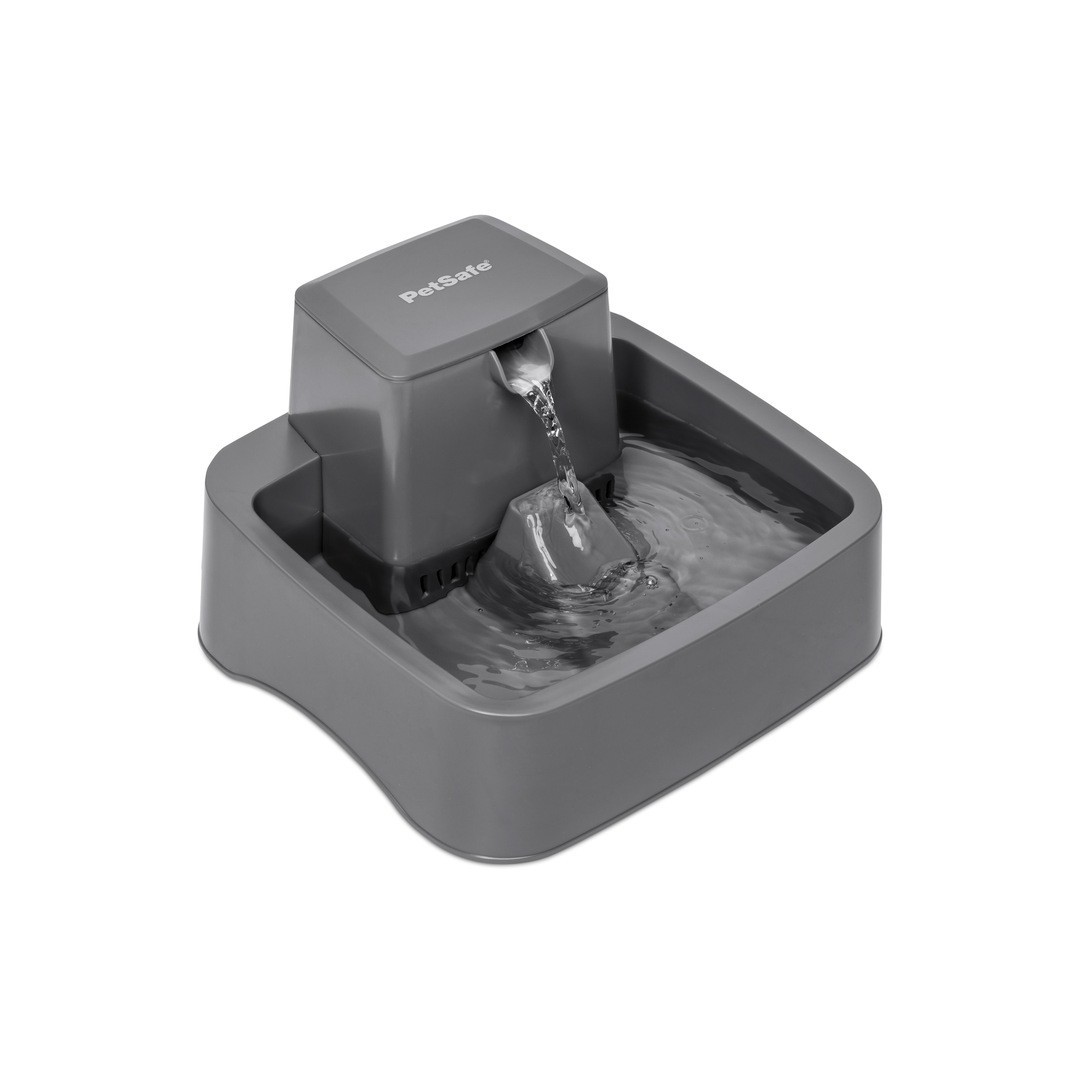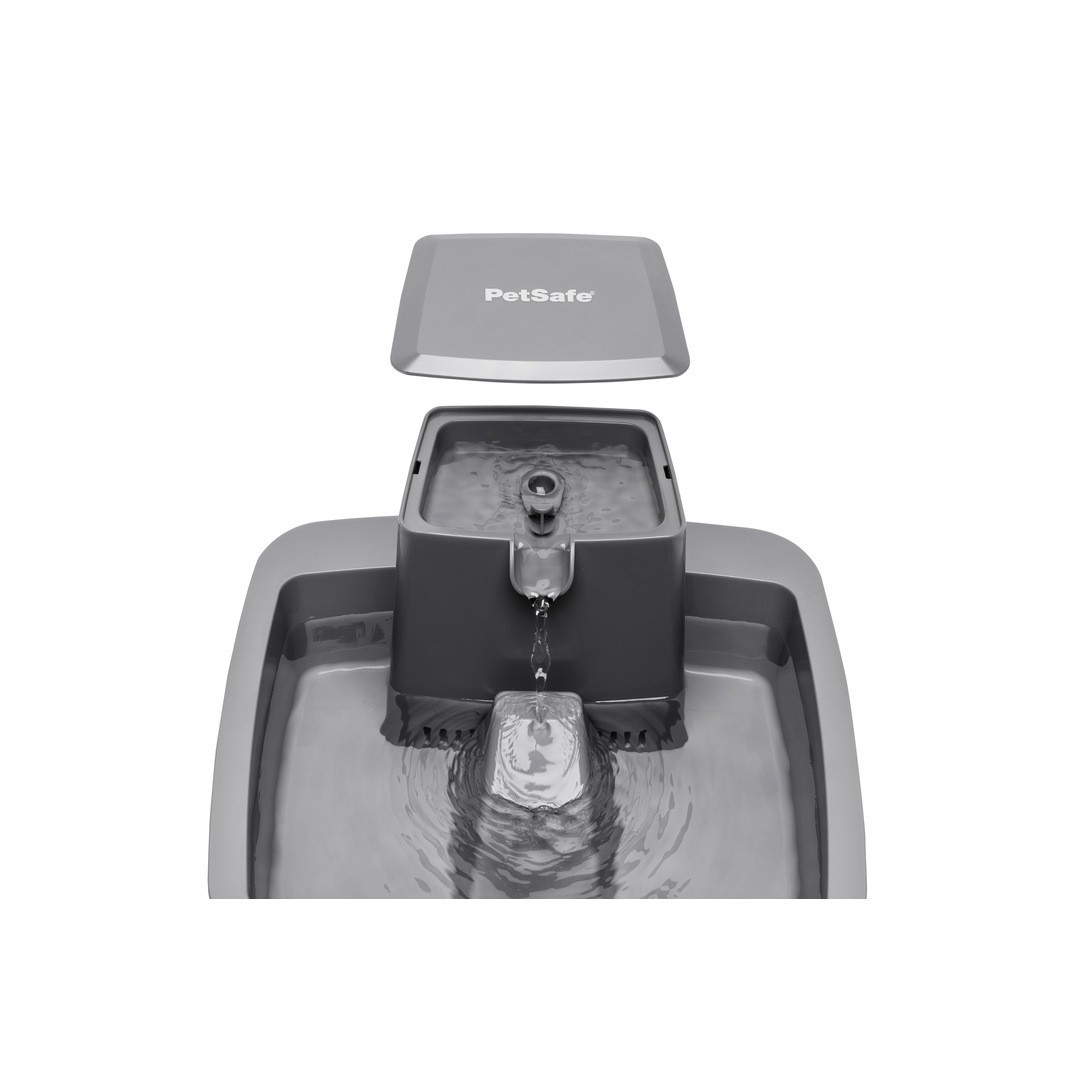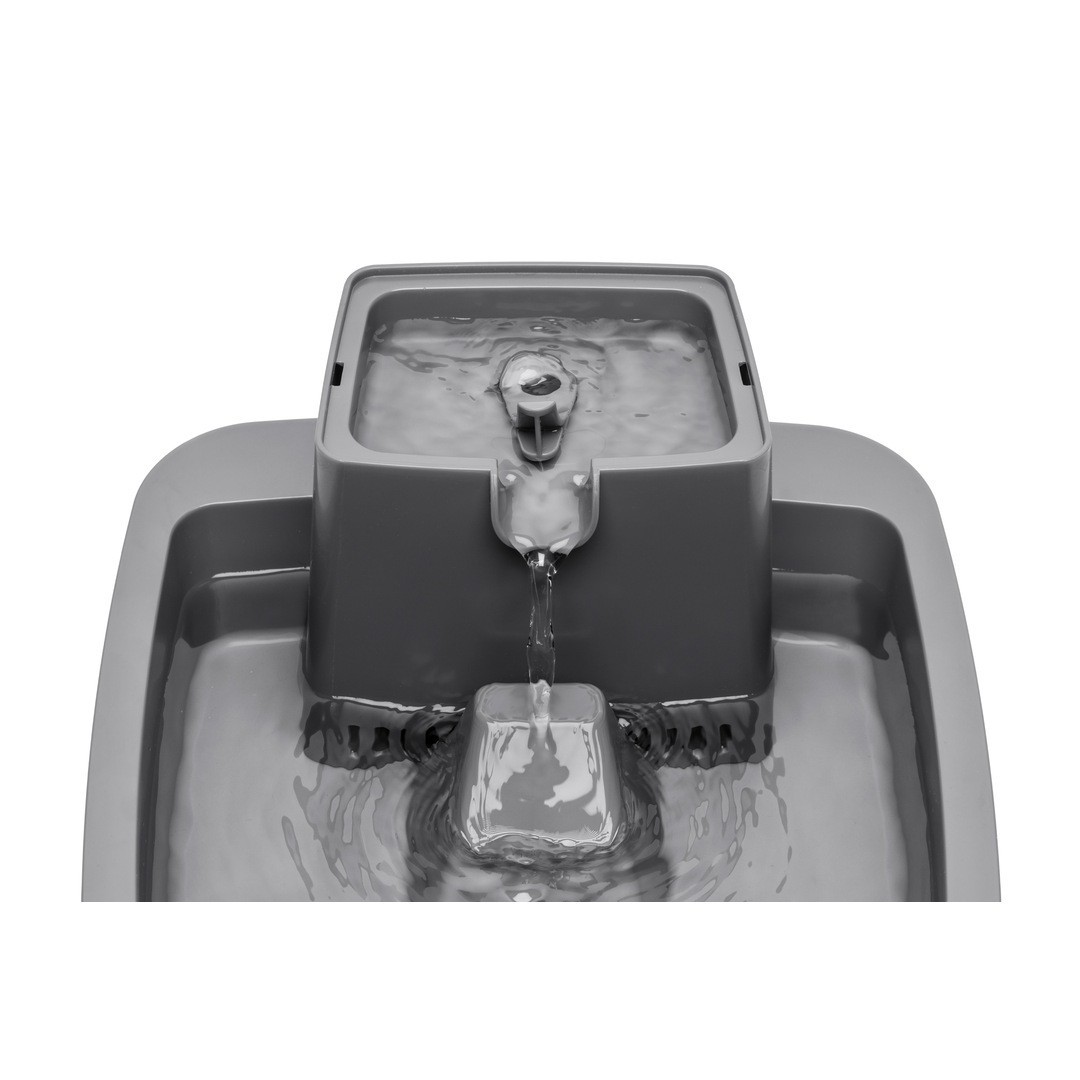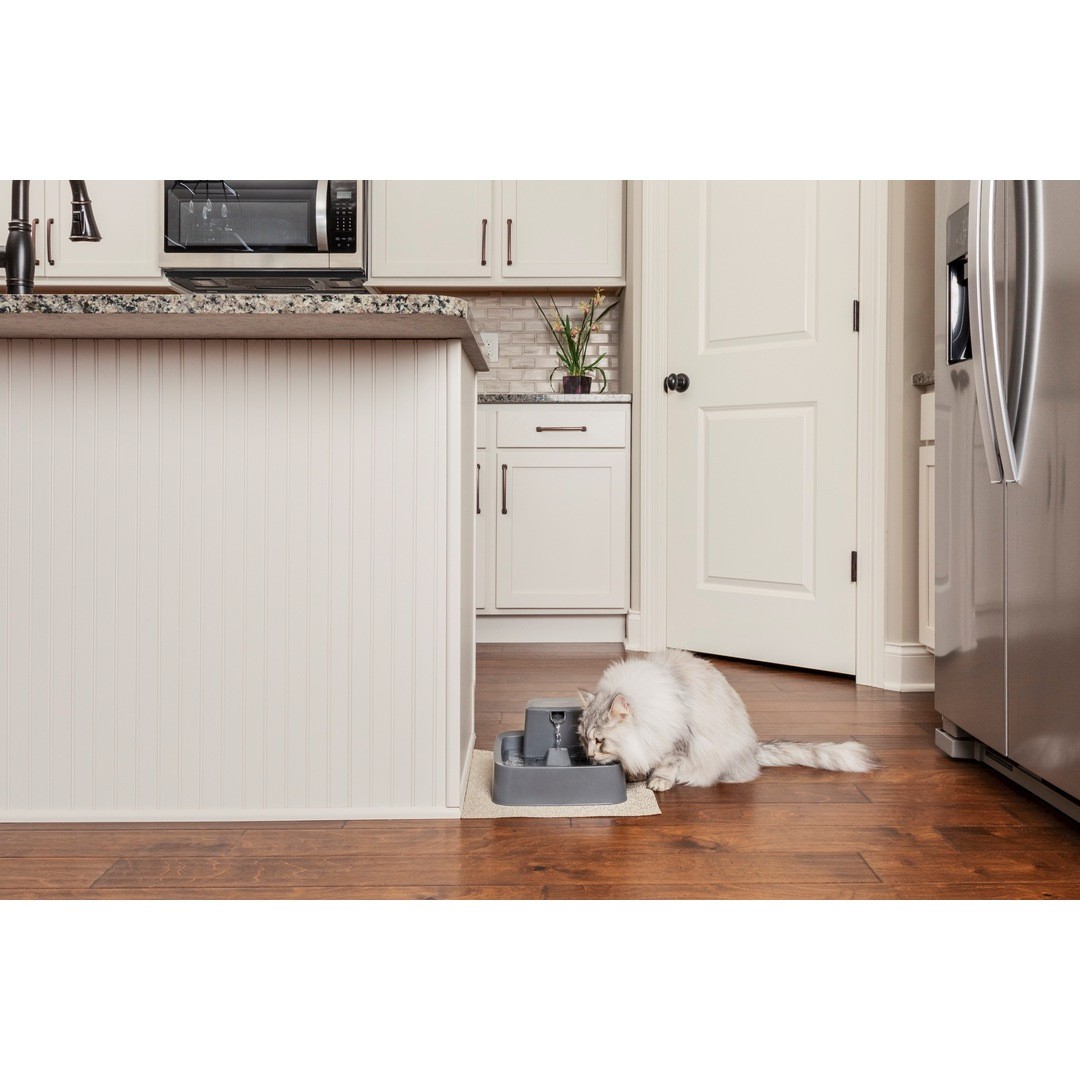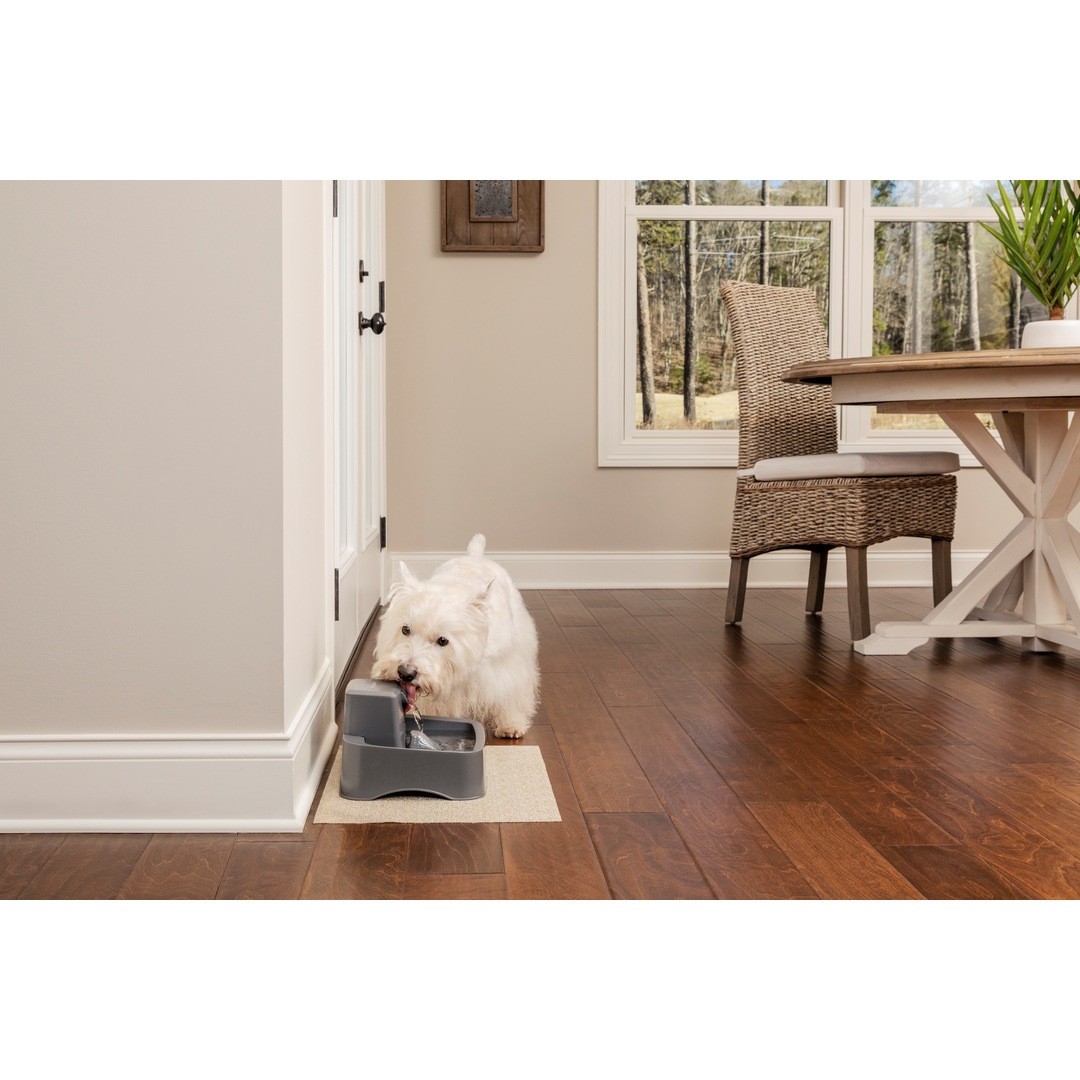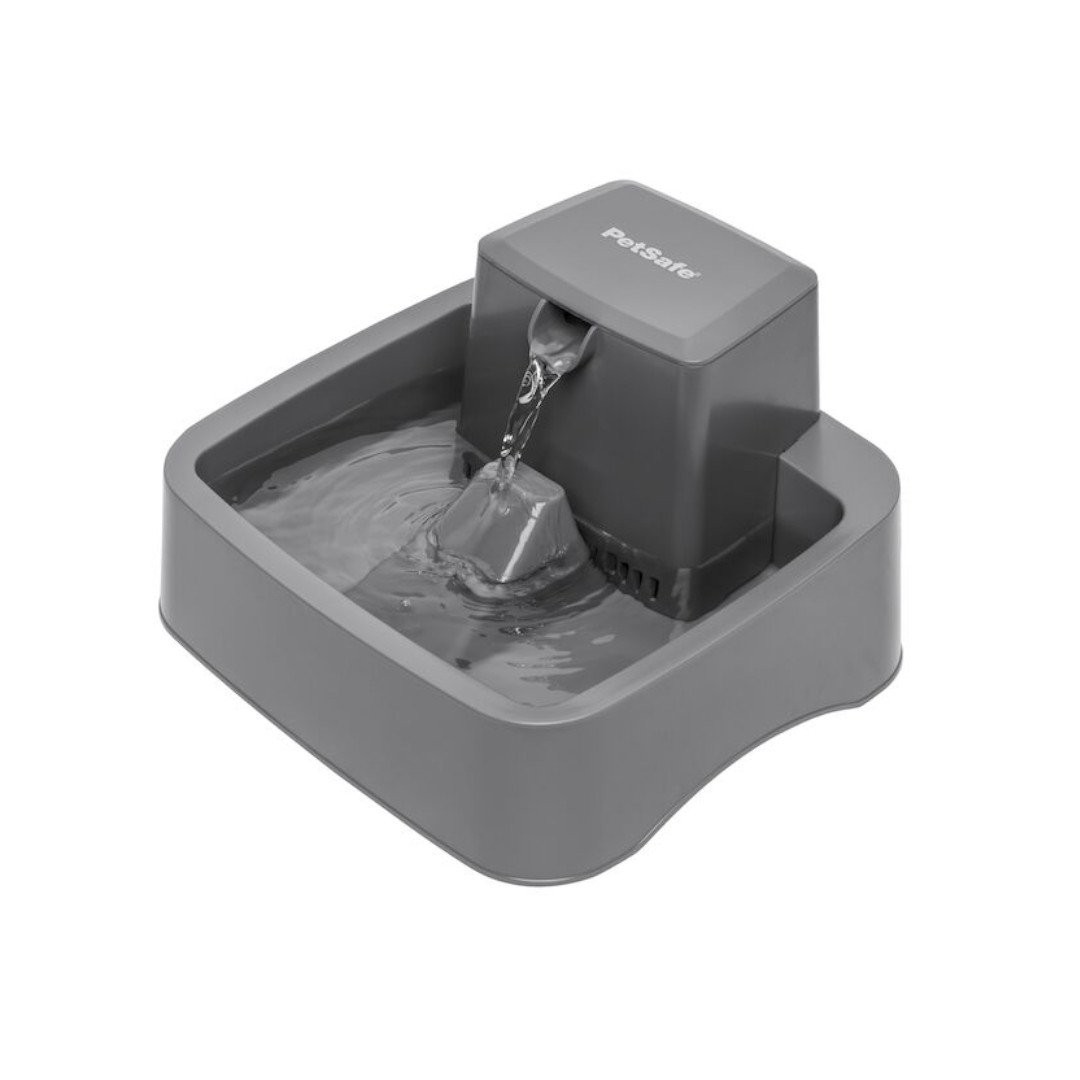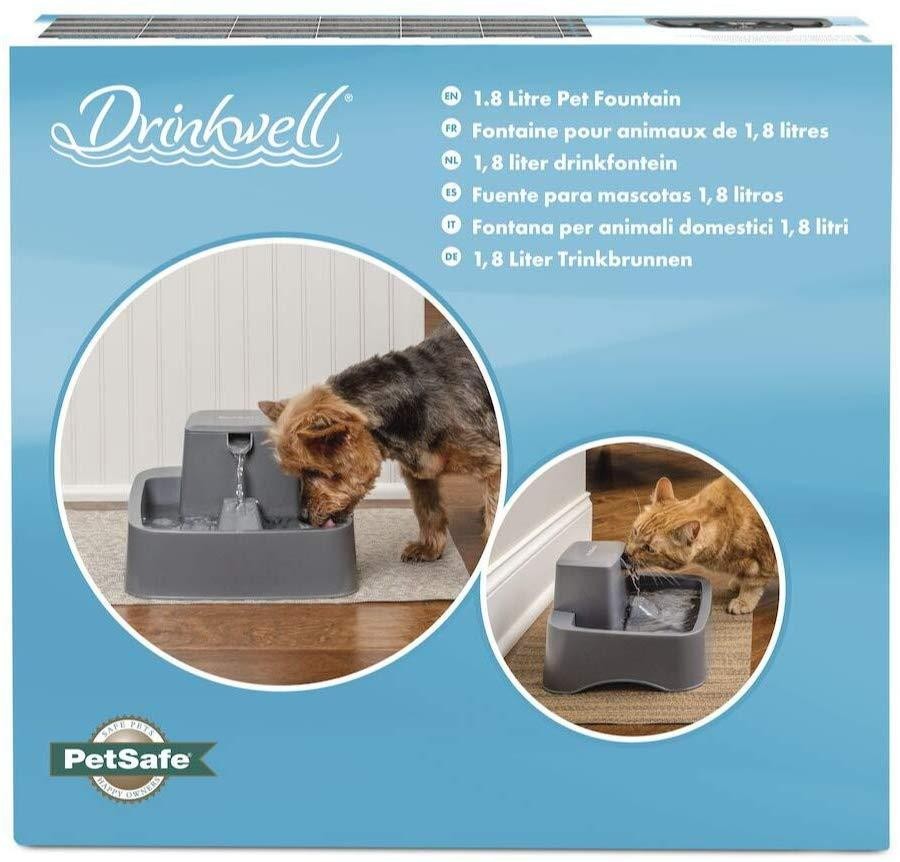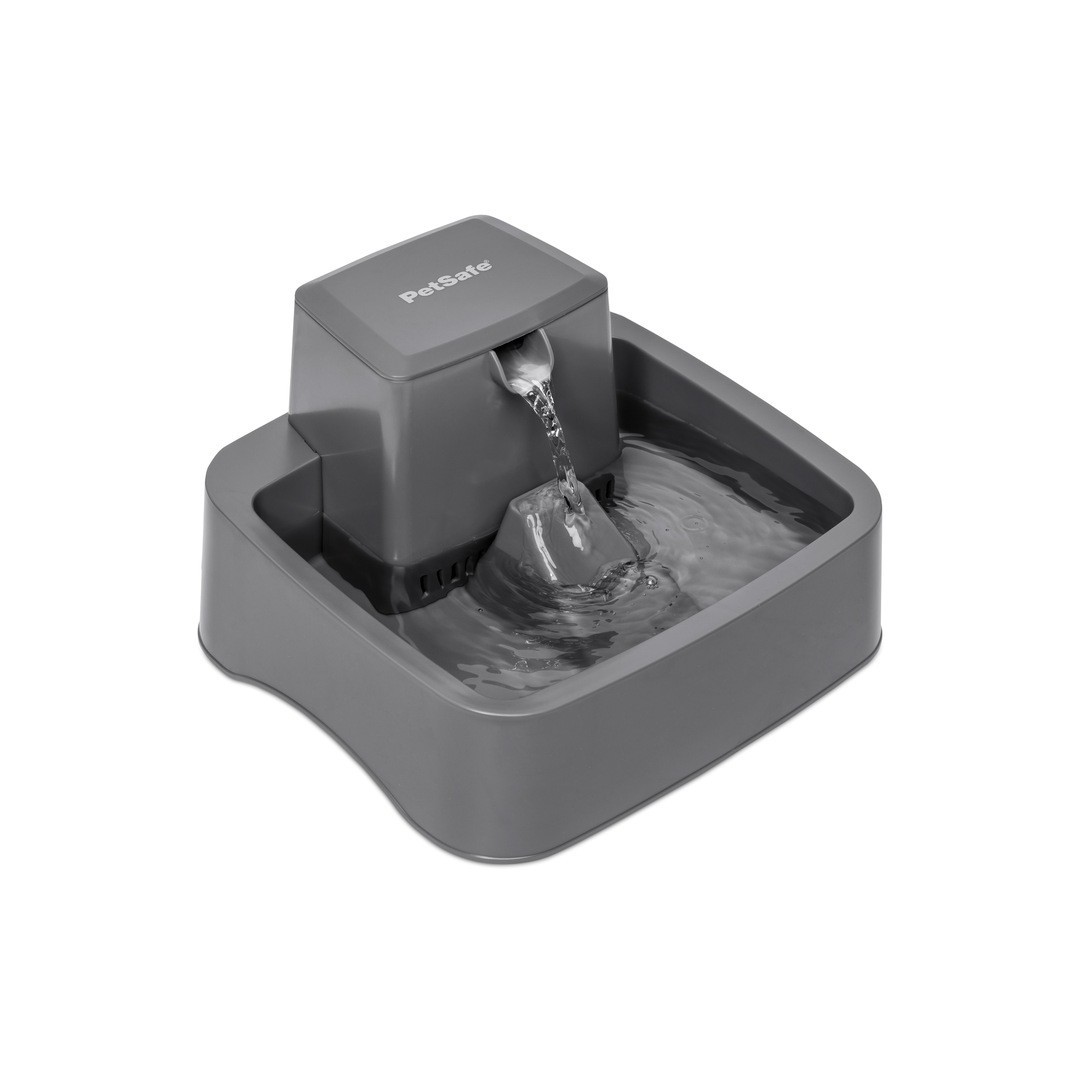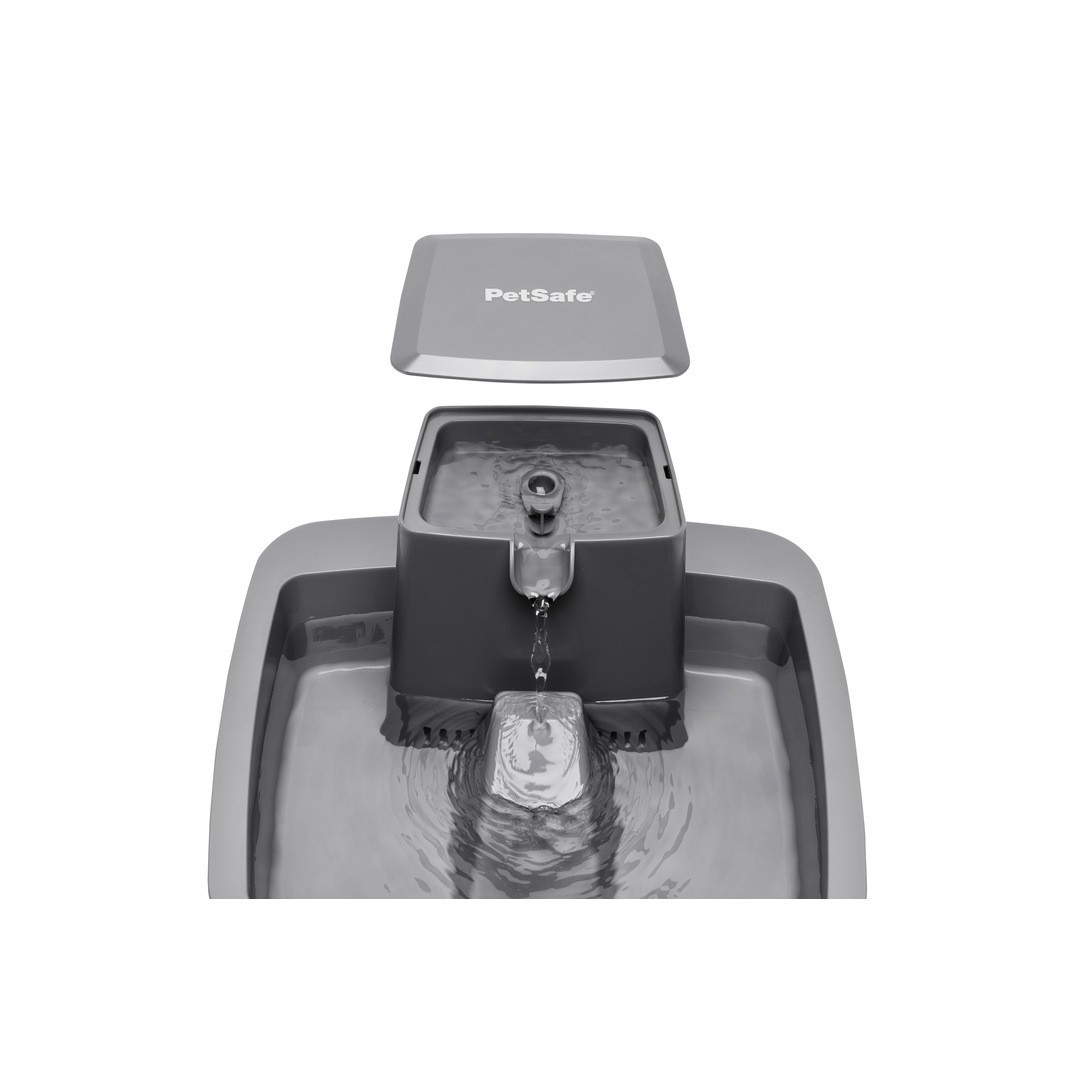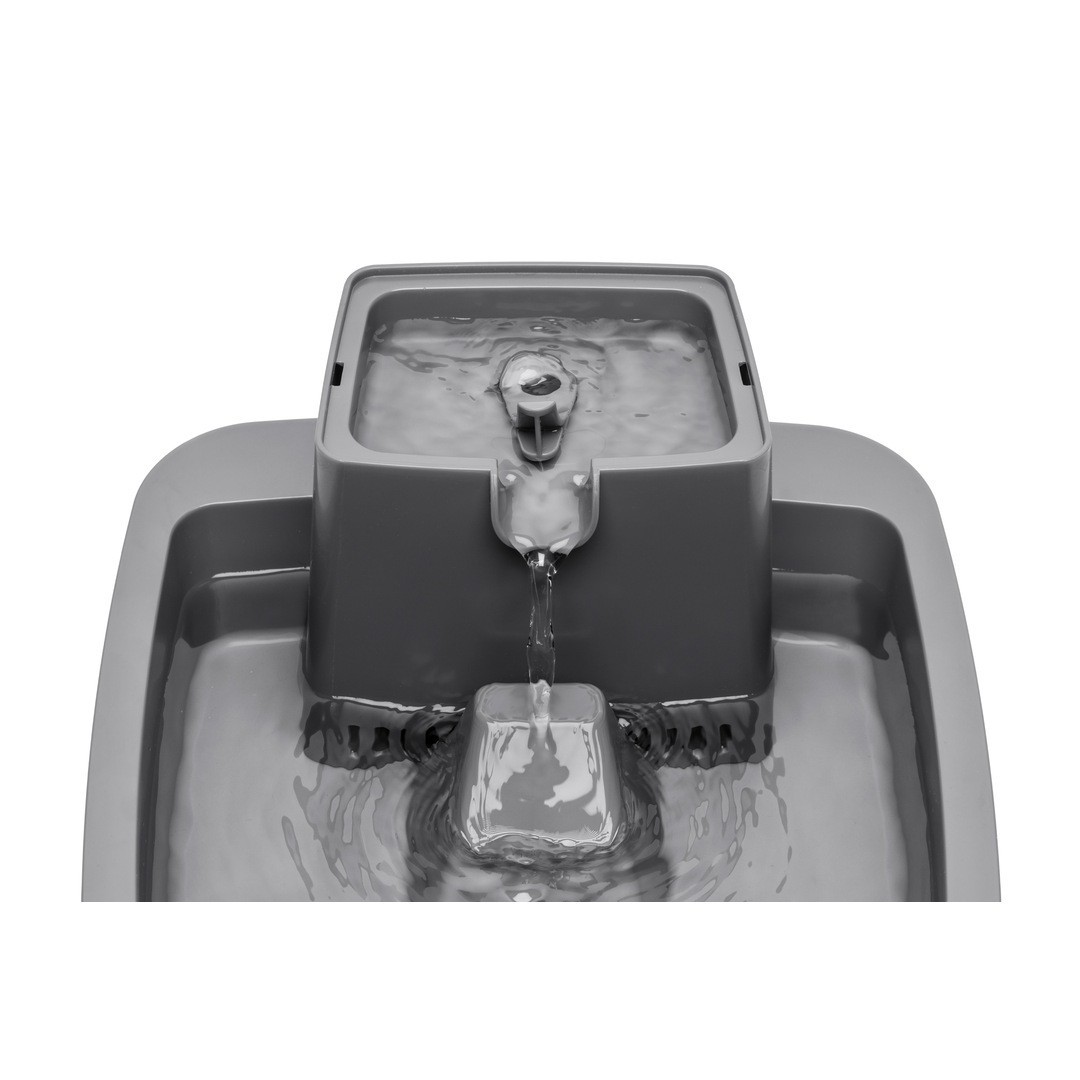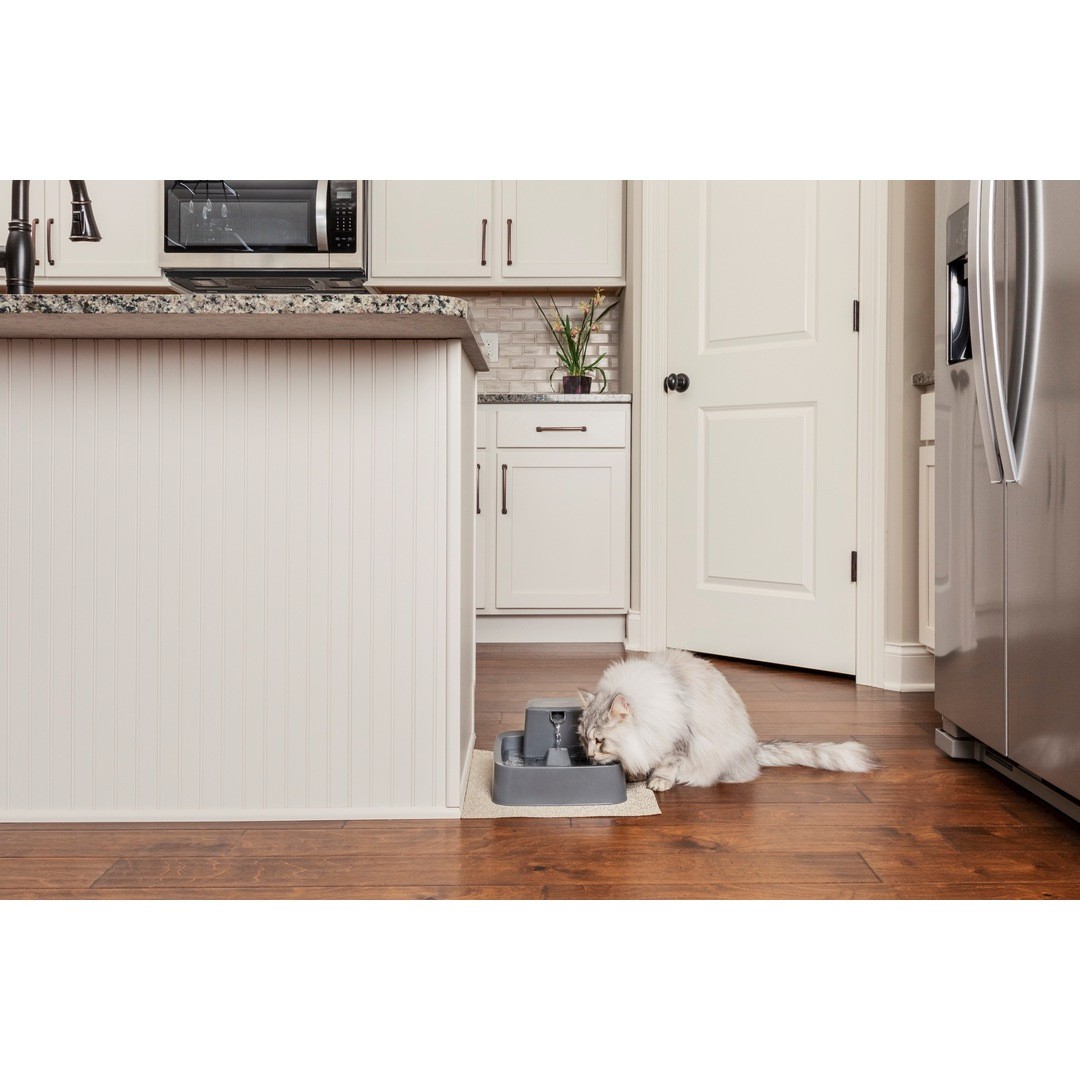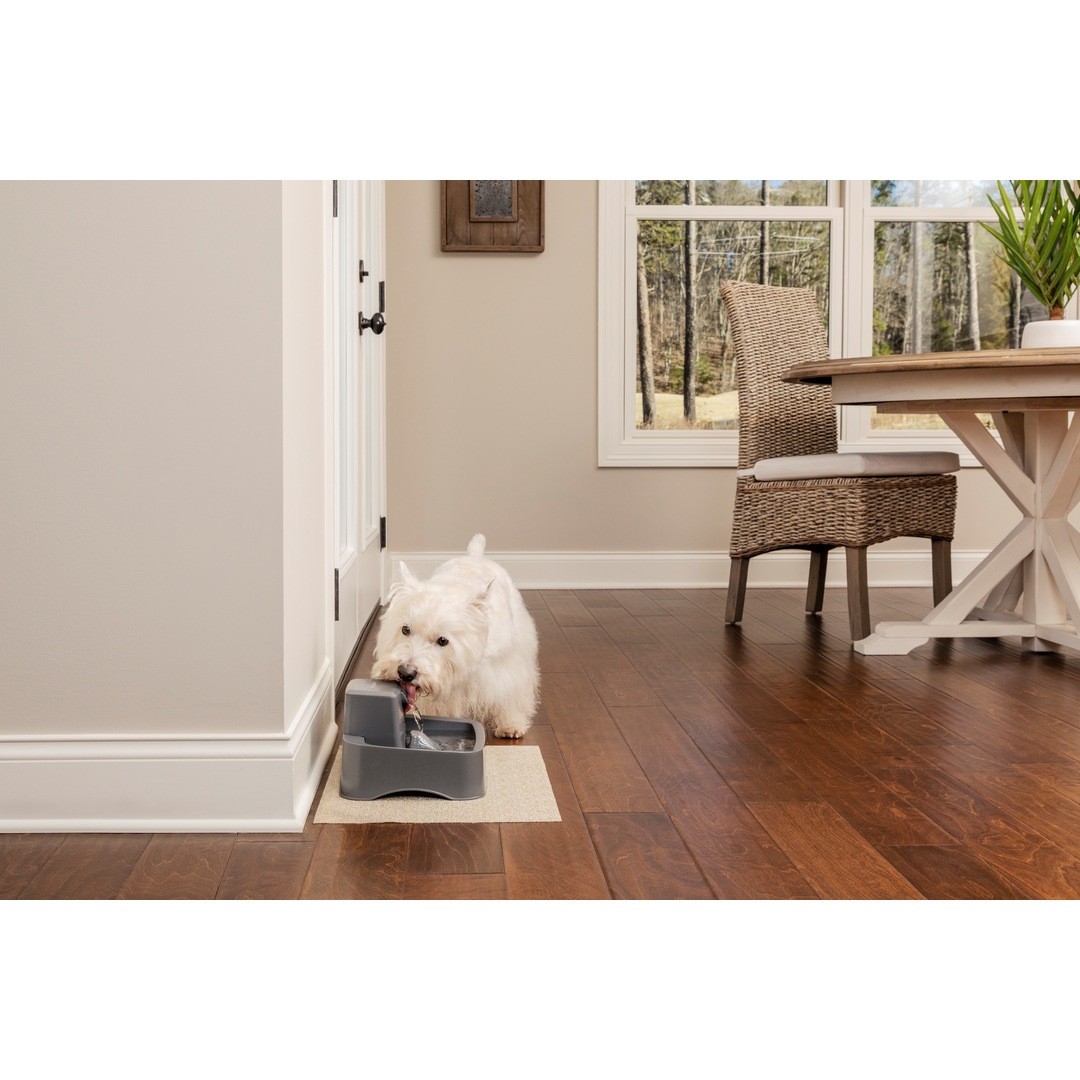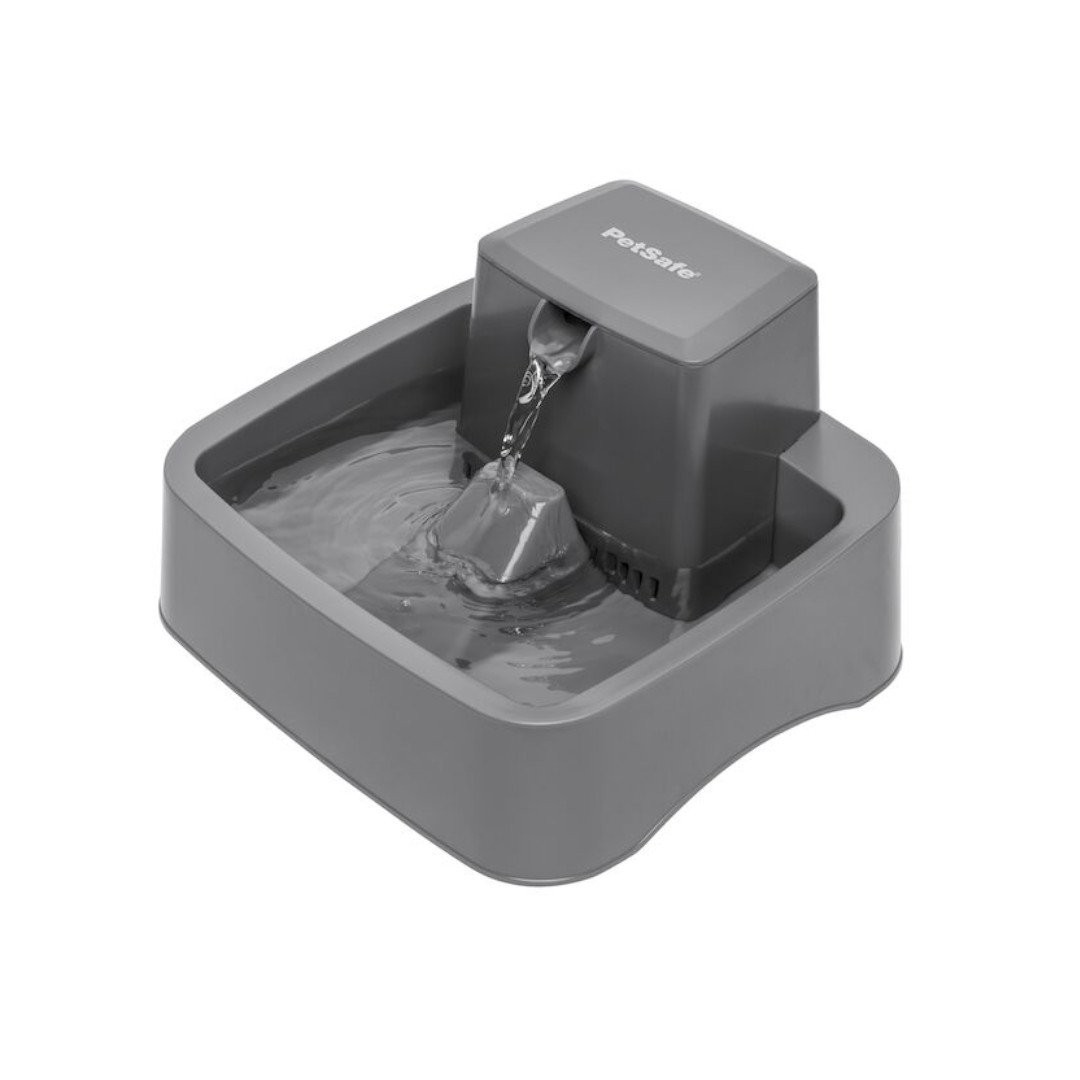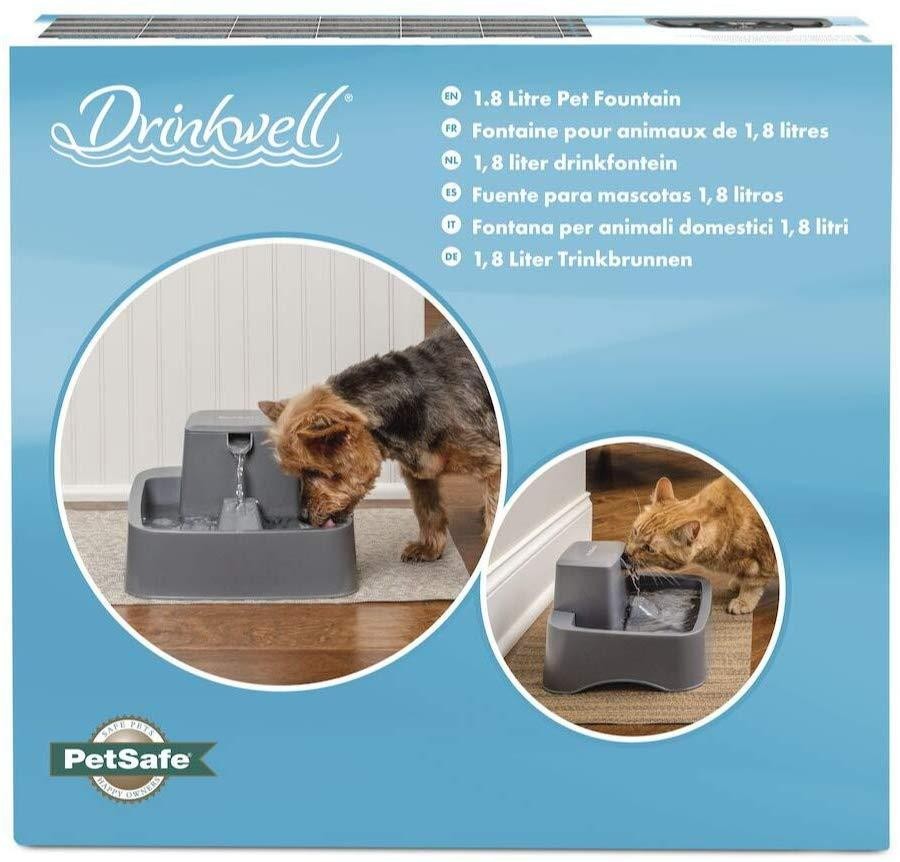 Pet Feeders - Fountains
PWW19-16794
Drinkwell® 1,8 Litre Pet Fountain
Barcode : 729849167940
The Drinkwell® 1,8 Litre Pet Fountain is the ultimate in style and design. This all new design utilizes the same patented free-falling stream of water as the original Drinkwell which entices pets to drink more, keeping them happy, healthy and hydrated.
---
Description
The PetSafe Drinkwell® 1,8 Litre Pet Fountain is designed with you and your pet in mind. This automatic water bowl features a free-falling water stream with adjustable flow control.
Choose from nearly silent circulation on the lowest setting to a tranquil stream on the highest.
The flow control allows you to tailor the water flow to your pet needs.
The capacity bowl is perfect for little dogs and cats, multiple pet households and the square bowl design is large enough for several pets to drink out of at the same time with minimal splashing.
When it's time to refill, simply use a pitcher to fill the bowl to the desired level.
The 1,8 Litre Fountain was specifically designed with no hard-to-reach crevices to clean, allowing you to spend more quality time with your pet.
Key Features
Water Capacity – 1,8 Litre water capacity is great for little dogs and cats, or multiple pet households
Encourages Hydration – Free-falling water stream entices pets to drink more, and helps prevent urinary and kidney diseases in pets through increased hydration
Filtered Water – Foam filter catches hair and dirt before they reach the pump, and the constant water circulation in the bowl helps prevent bacteria growth
Easy-to-Clean – BPA-free plastic design comes apart for easy cleaning and is designed with less hard-to-clean corners and crevices
Customize Water Flow – Adjustable water flow allows you to customize the stream for you and your pet, or turn it off for a more quiet operation
Dishwasher safe (excluding Pump)
For little dogs and cats
Activated carbon filter removes chlorine, odour and small particles
Holds 1,8 litres of water
Dishwasher safe, excluding pump
Bowl Size
Holds 1,8 litres of water
System Includes
Fountain
Filter
Pump
Power Adaptor
---