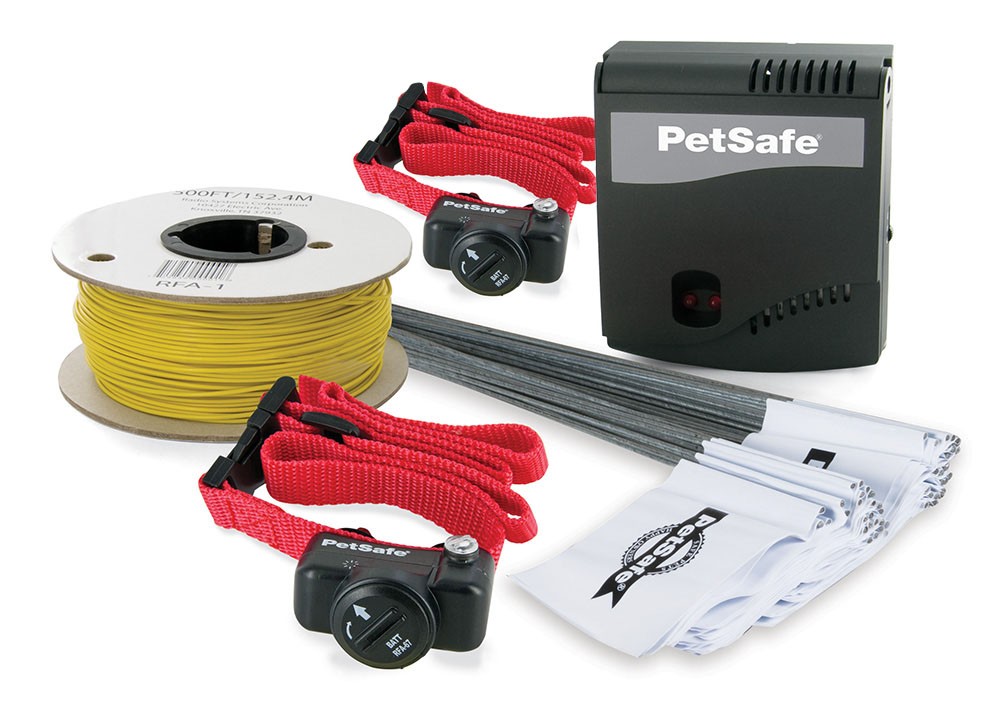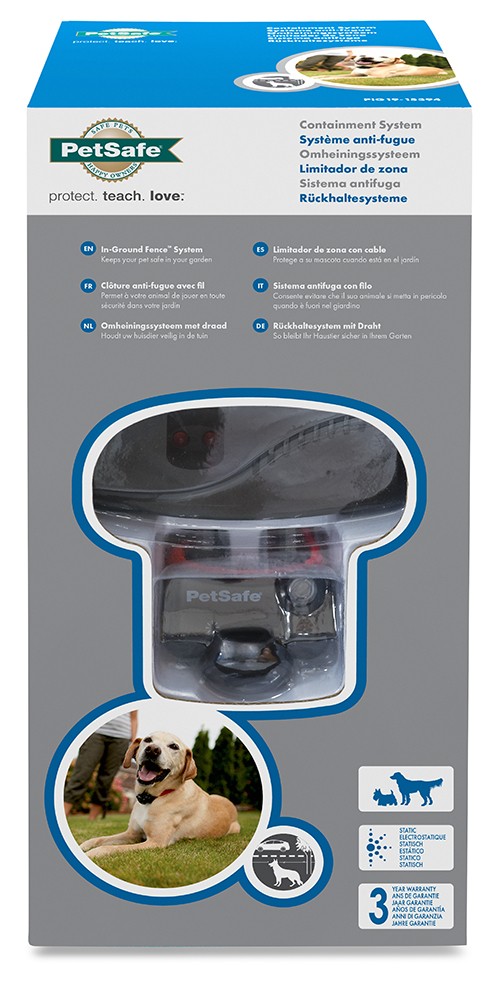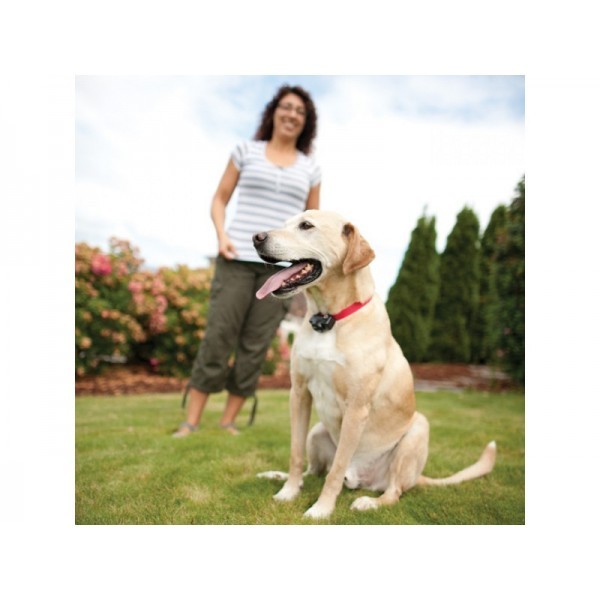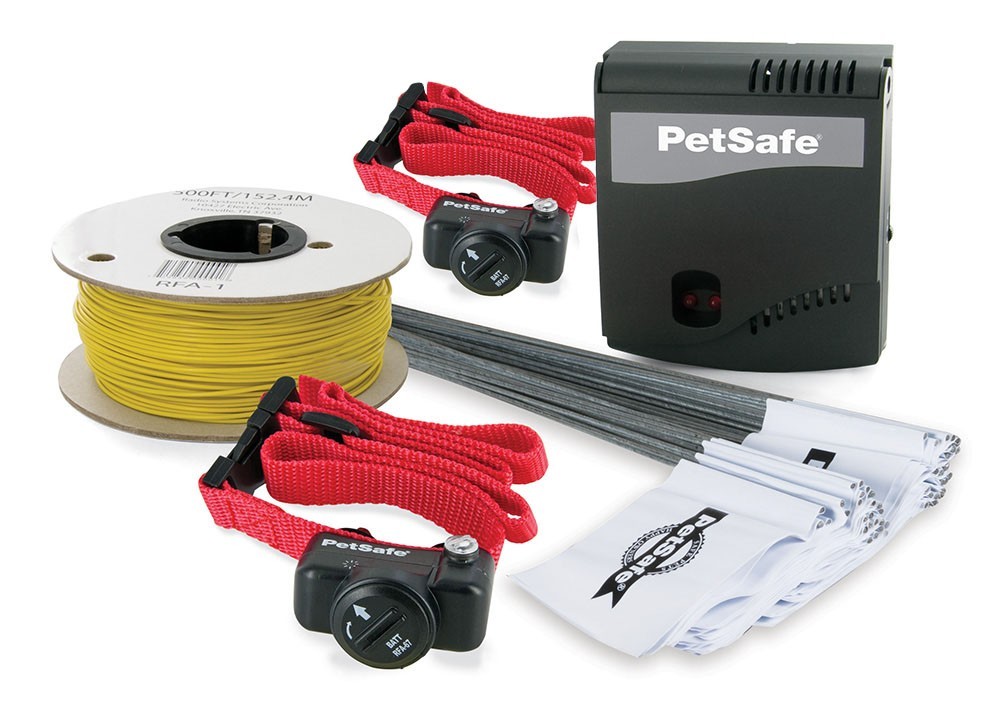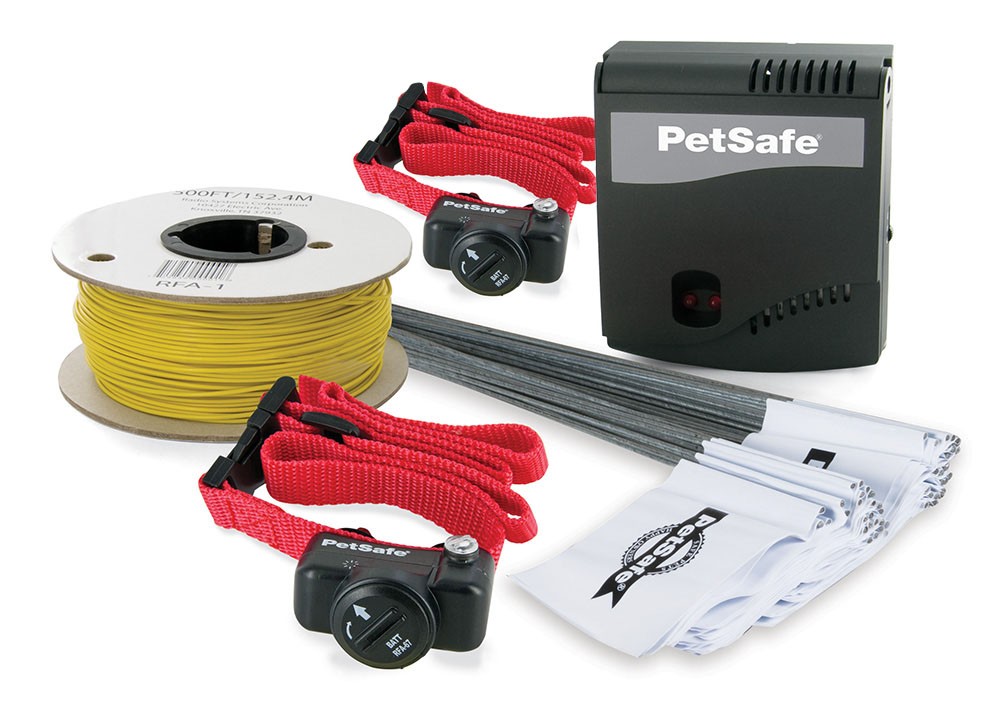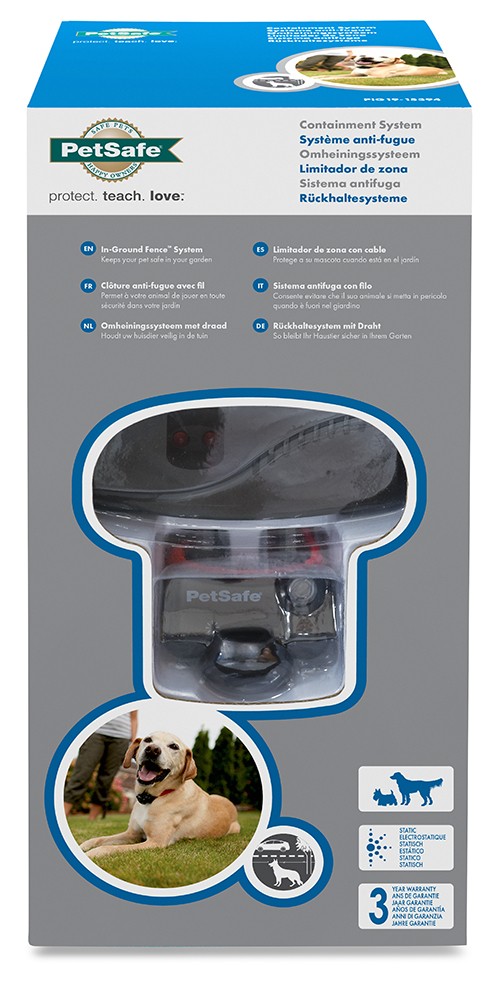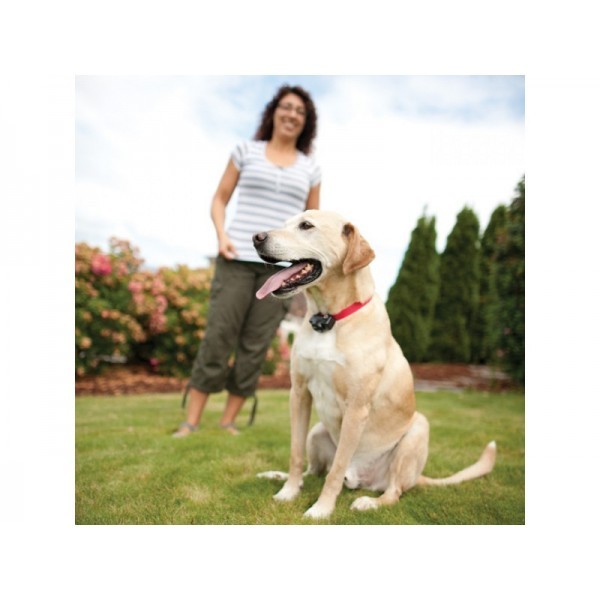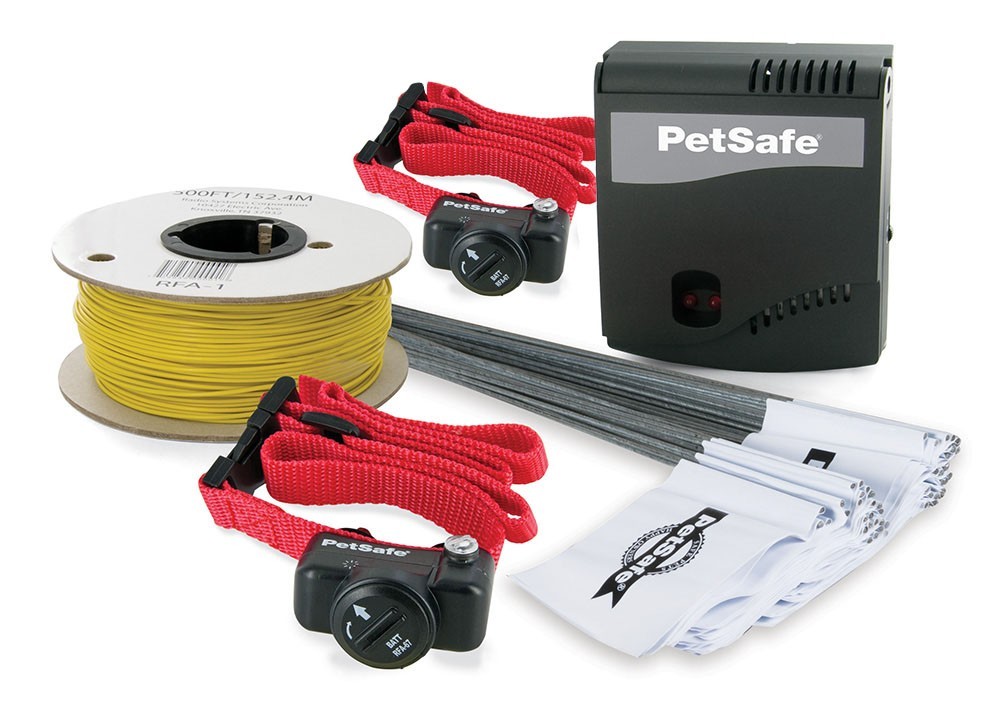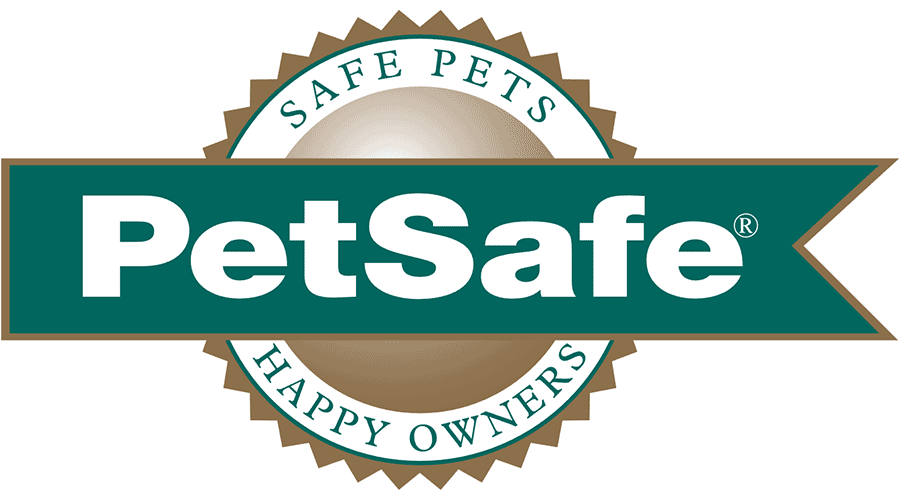 Invisible Fence
PIG19-153940
PetSafe 2 Dogs In-Ground Radio Fence
2 COLLARS!!! 
This In-Ground Fence System is one of the most affordable ways to keep your dog safe and secure in his own backyard.
---
2 COLLARS!!!
P

etSafe® In-Ground System come supplied with 150 meters of cable, which will enclose




approx. ½ an acre. The transmitter however is capable of enclosing 10 acres. You can add up to 700 meters of extra wire. 
The Standard kit includes a transmitter, receiver with nylon collar, probes for both long and shorthaired dogs, a battery for the receiver, a transformer, an installation and training video and installation, training manual, 150 meters of wire and training flags. (N.B Training is simple, anyone can do it).
The Premium In-Ground Radio Fence kit is enough for one dog to cover half an acre, for each additional dog you will need to purchase additional receivers.
• PetSafe® In-Ground Radio Fence Extra Receiver - Stubborn Dog Collar
• PetSafe®  Deluxe Ultralight Receiver Collar 
• PetSafe® Little Dog In-Ground Fence Extra Receiver Collar 
• PetSafe® In-Ground Cat Fence Extra Receiver 
-Small to medium sized dogs.
-UltraLight receiver with adjustable collar for neck sizes 15 cm - 71 cm
-Extra Wire & Flag Kit:
• Petsafe® Wire & Flags Kit  
- Frequency: 10.65 kHz Standard, 7kHz alternative available.
- Boundary Width Control Knob.
- "ABC" Boundary Control Switch.
Receiver Collar Specs:
- Collar receiver weight: 56 g
- Uses 6-volt
•

RFA-67D-11
- Interchangeable Contact Points (Long and Short). 
Read more about the history of dog fence!
Invisible Fence® Brand History.
What is an invisible dog fence anyway?
---
---