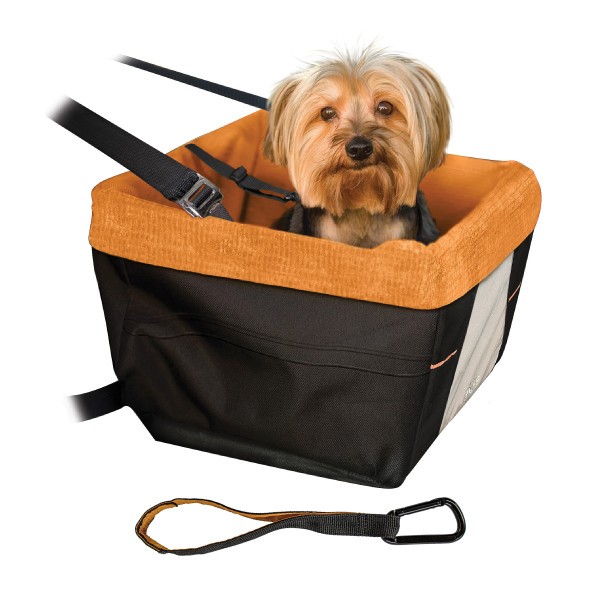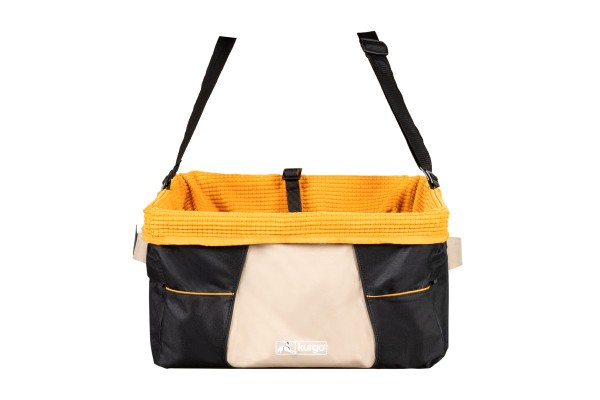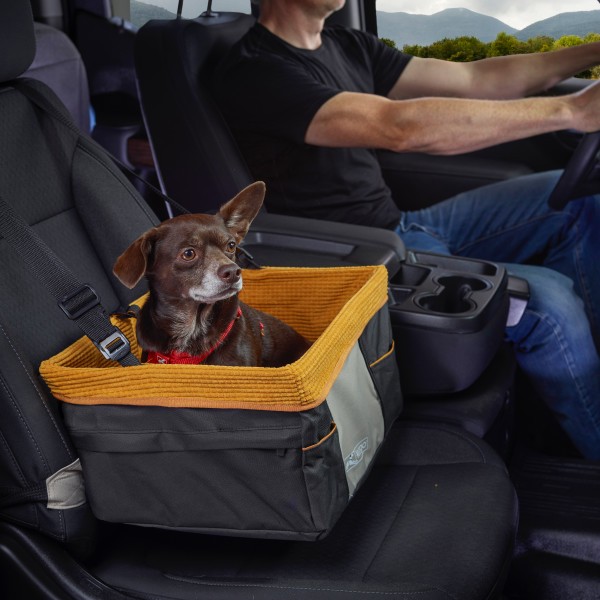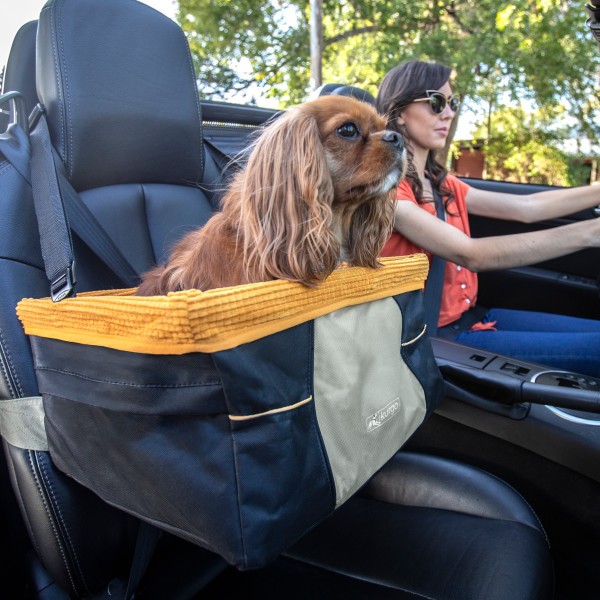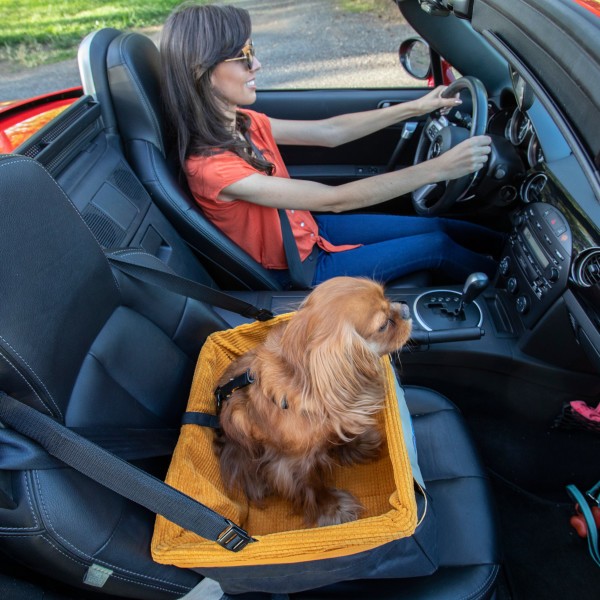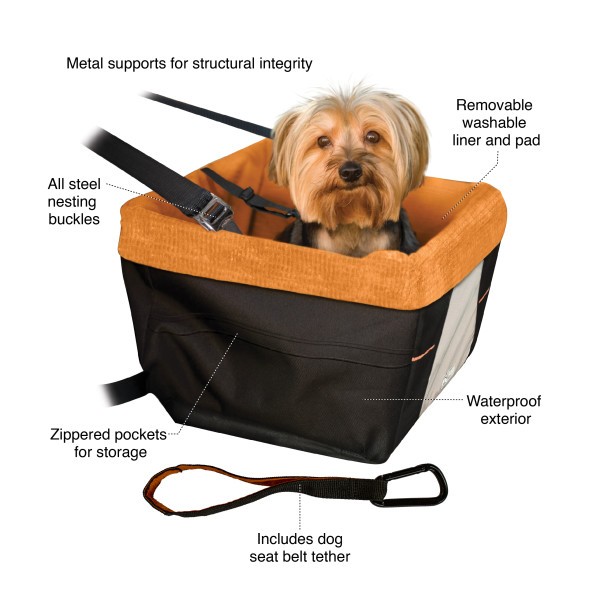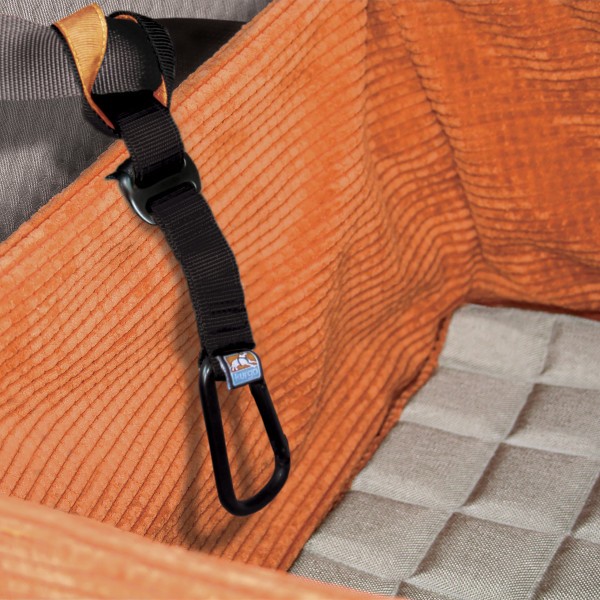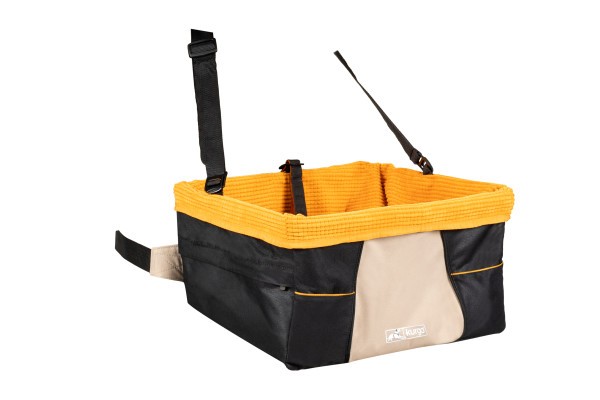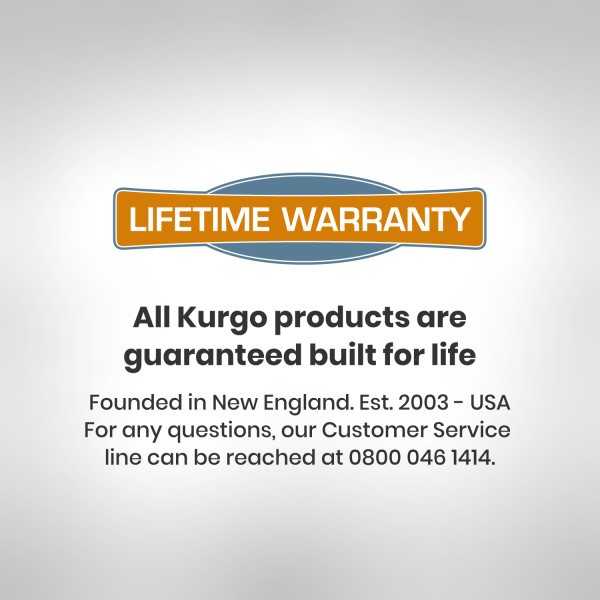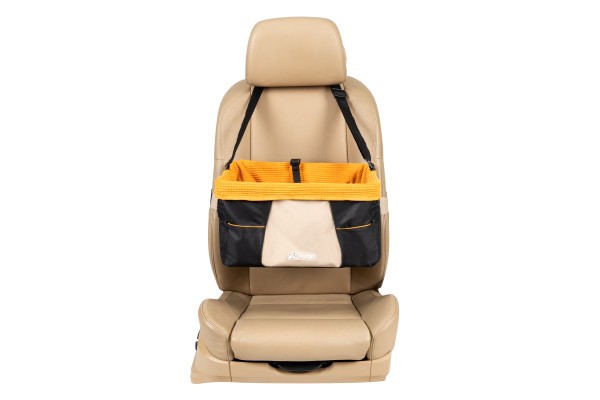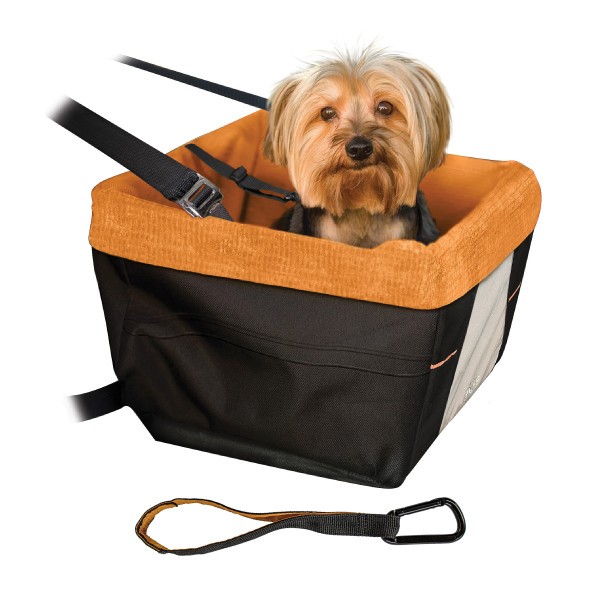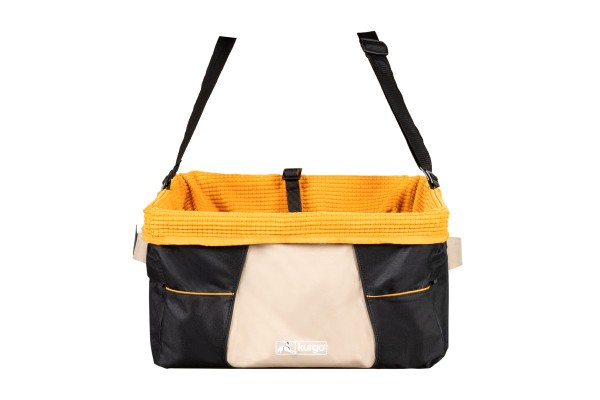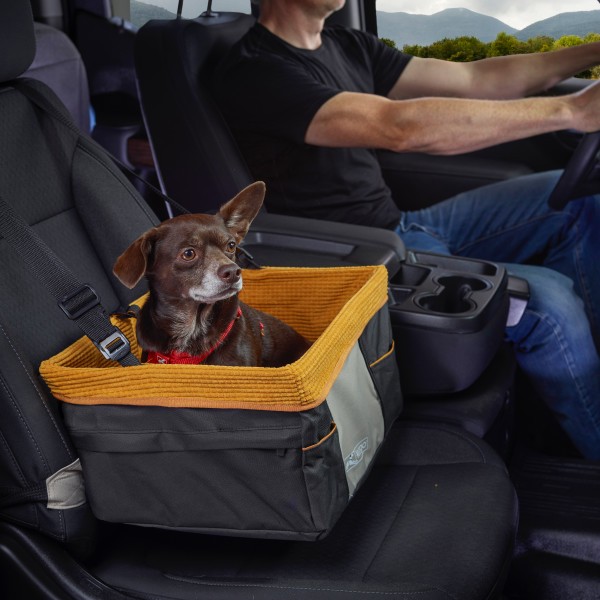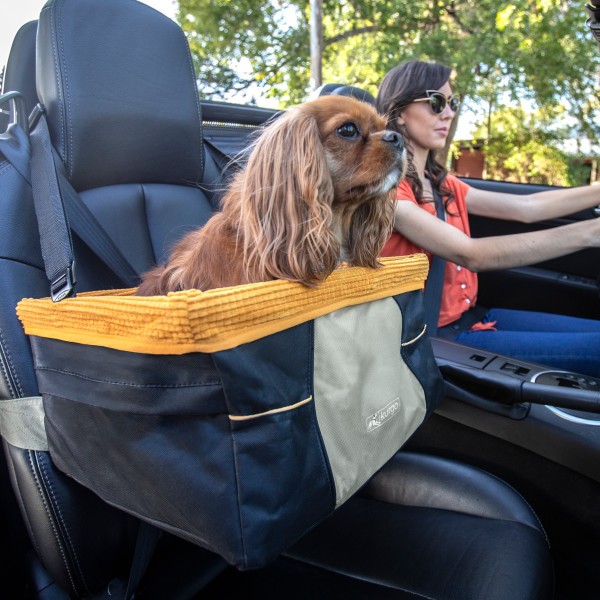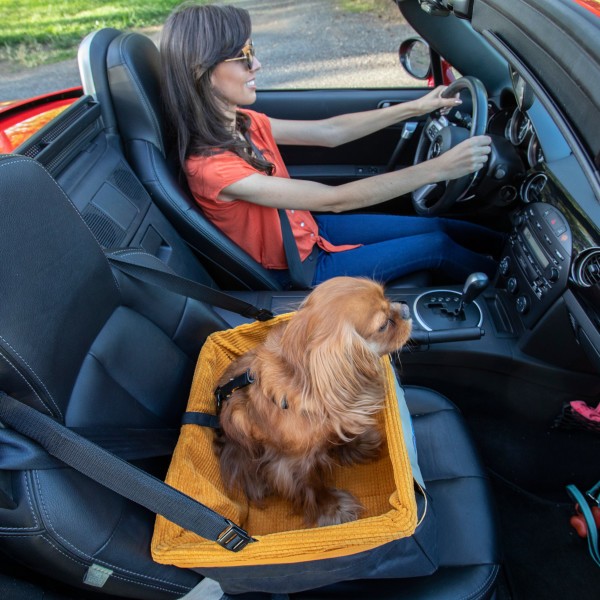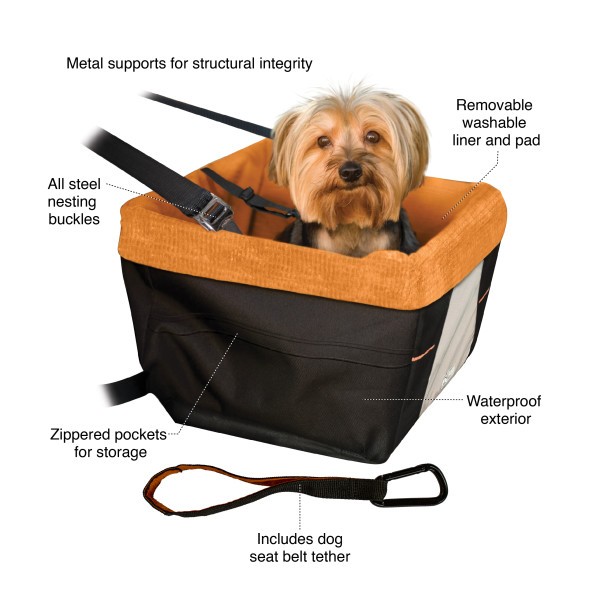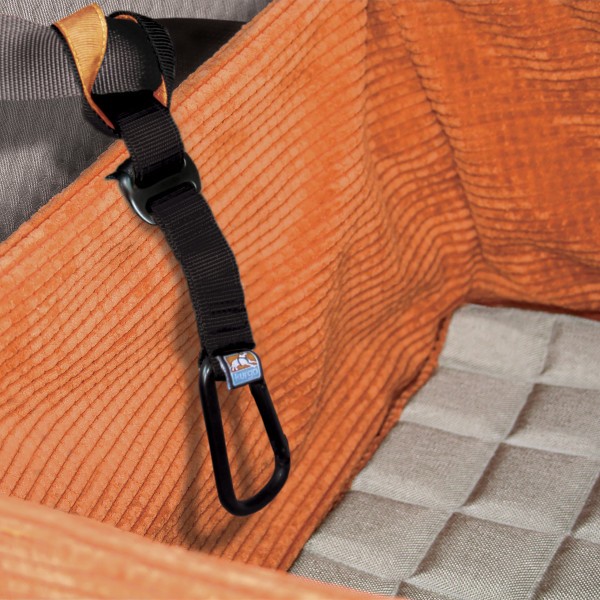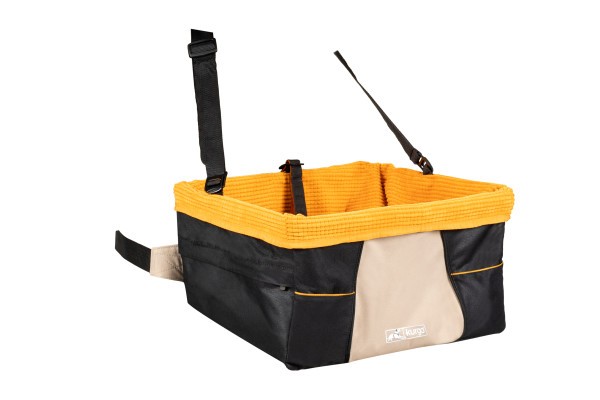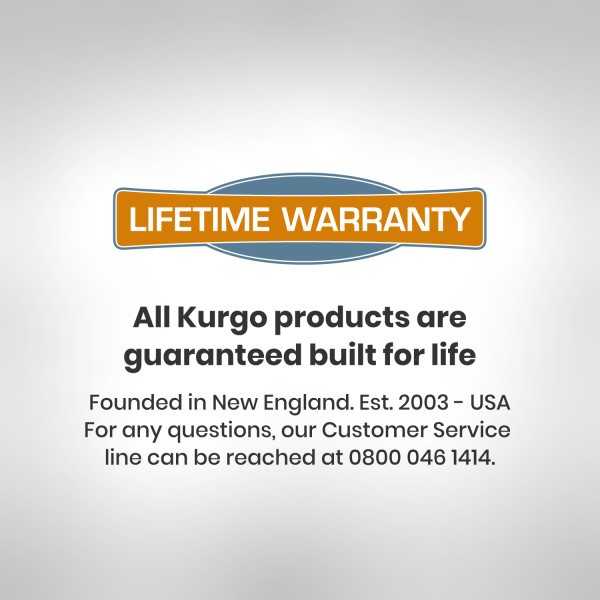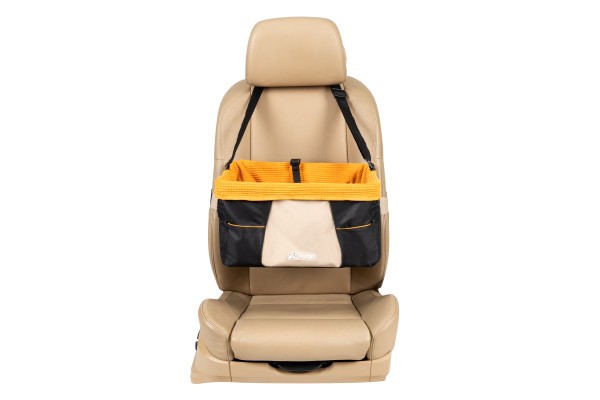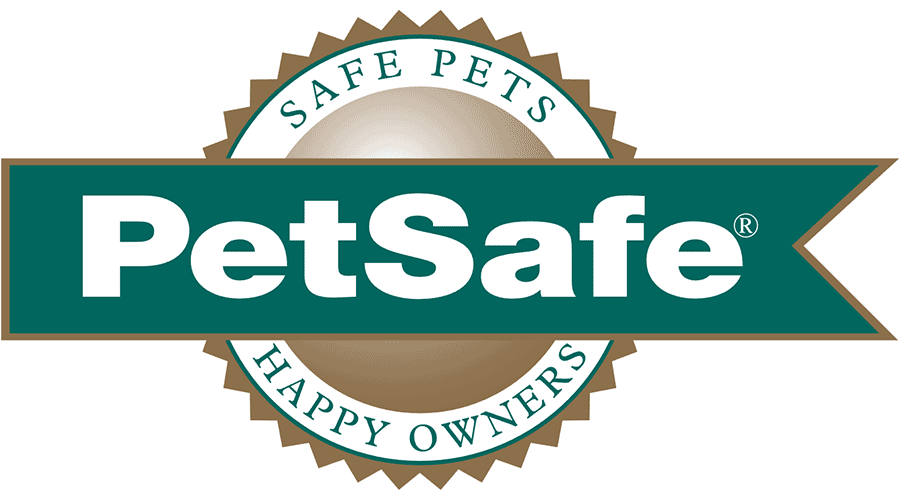 Safety seats
K00044
Kurgo Skybox Booster Seat, Black - Orange
Barcode : 896622000449
Love lifts your dog up where he belongs. Namely, out of your lap
---
Show your dog you love him enough to keep him safe (and give him a bird's eye view, while you're at it) with the Skybox Booster Seat. It offers the height he needs to do his important front seat work, a padded lining to keep him comfy while he does it, and a tether to tell him gently but firmly: you're not actually driving, so stay out of the driver's seat. It collapses easily, for those times when your passenger is human. 
Suitable for dogs up to 30 lbs

Waterproof, stain resistant exterior

Internal metal supports for structural integrity

Integrated tether can be attached to your dog's harness and used with your car's seatbelt

Storage pockets

Can be installed on any bucket seat

Collapsible for easy storage

Dimensions: 12"D x 16"W x 8"H

Interior pad and liner can be removed and machine washed on gentle. Air dry

Spot clean outside seat
Note: If your booster seat is involved in an accident, like child car seats and bike helmets, the booster seat should be replaced.
Why you will love it
---